UK's Cheap Child Book Cover Services That Don't Rips You Off
Need an expert to design the children's story book cover, but the financial crunch holds you back? Worry not! This affordable children's book covers service offers treasure-worthy assistance without charging you an arm and leg. Authors receive lucrative discounts along with the low prices, adding more to our affordability factor.
Since the need for high-quality children's book cover art is growing daily, companies have spotted this opportunity to increase their prices. However, we do not rip off our valuable customers by charging sky-high prices. Book Cover Designers is a customer-centric, and an affordable children's book cover designing company that serves everyone.
Standout the Viable Shelf With UK's Best Children's Book Cover Makers
What makes us the best children's story book cover maker in the UK is our aptness to pick the right style and design that would go along with the book's content. Before beginning the process, we re-read the book's story and client brief multiple times to achieve fineness. Therefore, the outcomes mirror the expectations of the client.
The exciting and best children's book cover art delivered by us helps our clients stand out the viable shelf and easily seize the client's attention in no time. As perfection-obsessed children's story book cover makers, we pull all the stops, hone every draft, and burn candles at both ends to ensure that outcomes exhibit the right meaning of "PERFECTION".
Children's Top Book Cover Design in UK For Every Existent Genre
Need the best children's book cover, but are you not sure if a company would cater to your unique genre? If you nodded your head, stop here because Book Cover Designers deals in every genre that comes under the sun. We have practiced our hands on several genres like history, fiction, non-fiction, kid's literature, fantasy etc.
If you browse through our portfolio, you'd find the finest kinds of children story book cover art for every niche of the field. Our company owns the honor of offering its children's book cover services to several authors working on myriad genres. Hence, if you are unsure about the book's graphics, this spot can assist you with the best.
Best Child Book Cover Designs That Influence The Buying Decision
Not judging a book by it covers only compliments one in real life. But when it comes to a book – the buying decision of the children would solely depend upon the essence and vibe communicated through the outer cover. And here's where BCD marks its entry by handing over a design that convinces the young mind to get their hands on your book.
BCD holds a significant success rate in this regard. Most of our clients reported that they were able to make more sales right after we revised their previous children book front cover. The enchanting, visually appealing children's book cover would definitely boil down the young audience to your favor, and you'd make record-breaking sales.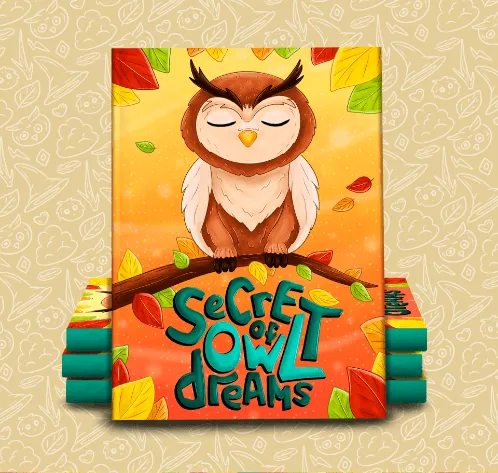 Get Reader-Inspiring Book Covers for Children from Anywhere in UK
BCD is a global children's story book cover art creator that is approachable from every corner of the world! We kept our foot in the industry by offering children's book cover services in England, London, Ireland, Belfast, Scotland, Edinburgh, Wales, Cardiff, Britain, Liverpool, Edinburgh, Manchester, Bristol, and Birmingham, but later expanded throughout the globe.
Audience beyond the UK orders reader-inspiring fantasy book cover designs from us. And we boast of being the top recommended and highly trusted child book cover services provider around the globe. We have a strong client base from different parts of the map like the US, UAE, Canada, North America, Malaysia, and other regions that exists.
100% Original and Compelling Children Book Covers Designs in UK
The biggest concern of every author is receiving a "copied" or "drive-thru" children's story book cover! And we understand your fear of receiving an outcome that your competitor might also be using. But here, at Book Cover Designers, we assure you 100% original and compelling children's story book cover designs in UK.
Every child's story book cover is produced by studying the client's brief properly and identifying the X factor to make the delivered outcomes create a buzz in the market. We strive to offer a children's story book cover service that makes your product go viral in the nick of time, and you are enabled to capture a fair share of the market.